If you've got a Gen.1 - especially a LATE Gen.1 - you know how that power locks/windows control starts to "wander" around your door panel.
I was at the local hardware story the other day, and "
found
" the solution - conduit bracing!
Size 12 (? - there's a "12" stamped in it - or
maybe
, 1/2"
), and you need to bend the flange back a bit, to make it fit fit flush to the door. Some Dorman doorpanel screws, and - Voila - it hooks over the edge of the plastic, holds it FIRMLY in place, and it's easily loosened, if you NEED to get the door panel off again. The end that slides over the plastic doesn't screw in, or otherwise mar your controls, and it's in there firmer than when it was NEW!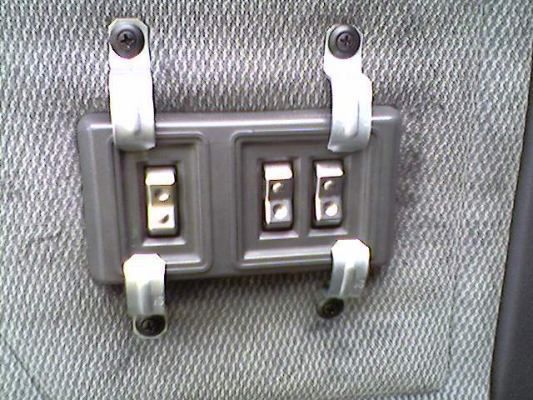 No wires or controls behind it (1/2" screws utilized) - no interference with the window, and you're GTG! ta da.